Personalized Scented Candle - 9 oz White Tumbler with Bamboo Lid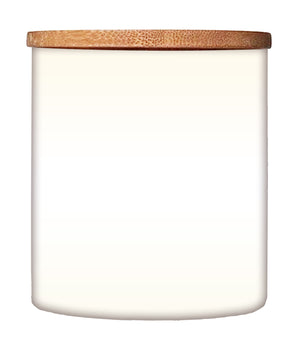 Build your own custom scented candle using our elegant 9-ounce White Tumbler Jar, topped with a wooden lid made of bamboo.
Choose your scent and wax color, and one of our expert candeliers will hand-pour your candle exactly to your specifications using all-natural soy wax and essential oil-infused fragrances.
You can also create your own label using our online label-builder, and our graphics team will print it as a high-resolution, full-color glossy sticker which will be adhered to your candle before delivery.
We welcome large orders of personalized scented candles. The more you buy, the more you save!